After Honda recently confirmed a new Civic Type R will be built in the UK we take a look back at its history as one of the most innovative, versatile and enjoyable hot hatches ever made.
The Honda Civic Type R will be 20 years old in 2017 – and Honda has already announced how it's going to celebrate: by releasing an all-new British-built version of the ultra-powerful hot hatch hero.
The Civic Type R brand may have been introduced in 1997 but it was only when it came to Britain, in 2001, that it started to gain the cult car status it commands today.
This gained further momentum with the 2006 car, quickly honoured as Top Gear's Hot Hatch of the Year 2007, while the latest 2015 model is a highly-tuned delight.
But in order to find out what it is that makes the Civic Type R so uniquely appealing, we need to go back to 1997, to the launch of that original Civic Type R in the Japanese domestic market.
Starting strong
Conventional manufacturers make hot hatches by fitting large, powerful engines to range-topping versions of conventional hatchbacks. Not Honda.
It seam-welded a Japanese-spec Civic chassis, removed the soundproofing, fitted a hand-finished 1.6-litre engine producing 185hp (at sky-high revs) added a close-ratio gearbox and equipped it with a limited slip differential.
With trademark red seats, titanium gearknob and gorgeous Momo leather steering wheel, it was fantastically fully-focused and soon developed a cult following – made all the more alluring by the fact it was restricted to the Japanese market.
Honda sensed an opportunity to build upon this status: with the new British-Built seventh-generation Civic, it launched a European-spec version of the Civic Type R in 2001.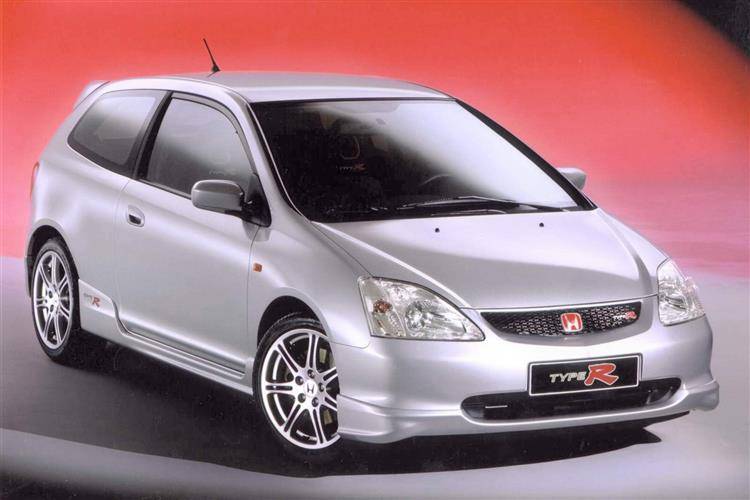 This had a larger 2.0-litre engine with similarly sky-high revvability, and the close-ratio six-speed gearbox had the familiar titanium gearknob. Brakes were uprated and the shell strengthened.
Impressively, this became the first ever Type R Honda to be built in the UK and then shipped back to Honda's home Japanese market: high praise indeed.
Honda even chose the UK-built Civic Type R to help it celebrate 30 years of global Civic production, with the special Anniversary Edition model of 2003.
A bold upgrade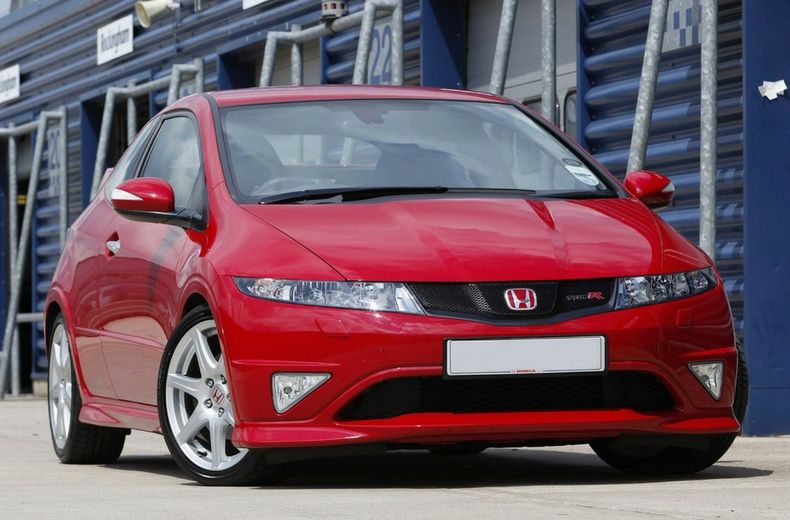 2006 saw the most popular Civic Type R yet launched. More than 12,000 'FN2' variants were sold, again all built in Swindon, UK.
Red seats, drilled pedals and, of course, the titanium gearlever all featured: the 2009 Mugen edition was the most hair-raising yet, producing a mammoth 256hp.
But it's the current Civic Type R that tops the lot. The first one to be turbocharged, its exotic 2.0-litre engine produces a wild 310hp for a staggering 167mph top speed: it sits right at the top of the hot hatch speed tree (and acceleration from 0-62mph takes a Porsche-like 5.7 seconds).
It was launched by British Touring Car drivers Matt Neal and Gordon Shedden, and today is also raced in the BTCC. It's a car in high demand and, with its healthy power output, sits in the elite group of modern hot hatches.
But Honda has more up its sleeve. It has now confirmed the all-new British-built Civic range will be launched soon – and, quickly followed by the launch of the regular car later this year, an all-new Civic Type R will follow in 2017. After years waiting for a new hot Civic, two are coming along in quick succession. Exciting news indeed.
Volkswagen has the Golf GTI. Ford has the Focus RS. But with the Civic Type R, Honda has a sporting icon of its own – and Britain is central to the car's success story. Almost 20 years on, here's to the next stage in the legend's life…