The humble crossing lollipop just received an upgrade in the form of a sensor that measures and rates air quality.
Pollution levels are shown on one side of the sign in micrograms per cubic metre (μg/m3) – with a 'good', 'okay' or 'poor' rating outlined by the Department for Environment Food and Rural Affairs (DEFRA), shown on the other.
Renault's innovative creation was put on trial near schools in Bedford, where road users viewed the number of fine particulates in the air in real time.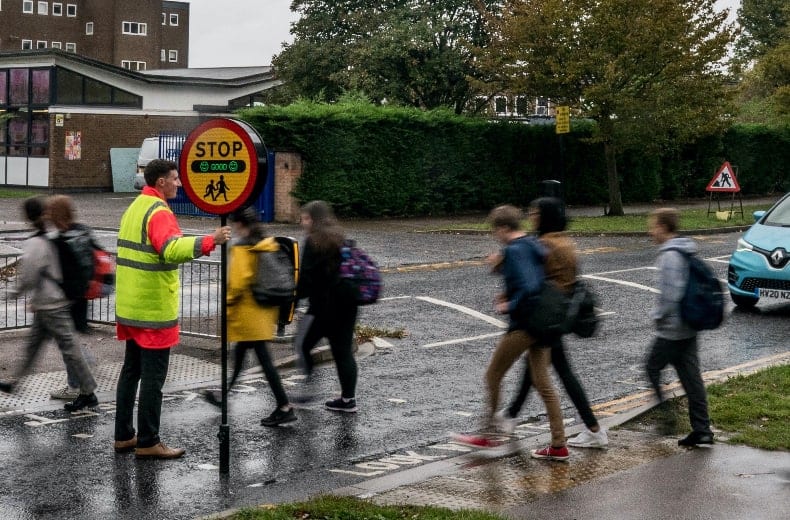 Between 7:00am and 7:45am air quality was 'good' when pollution levels ranged between 2.5 μg/m3 and 14.7 μg/m3 – seen as low by DEFRA.
By 8am though, emissions had quickly risen to 25.7 μg/m3 as traffic levels increased in time for the school run. This figure exceeds the current UK legal limit which is double the 10 μg/m3 recommended by the World Health Organisation.1
When roads were noticeably busier in the afternoon pollution levels went on to exceed readings taken earlier that morning.
Matt Shirley, Senior Manager, electrification & new mobility, Renault UK, said: "The lollipop has been the symbol of road safety for decades. Today, safety is not just about how to cross a road, it's also about how safe the air is that our children breathe going in and out of schools on a daily basis."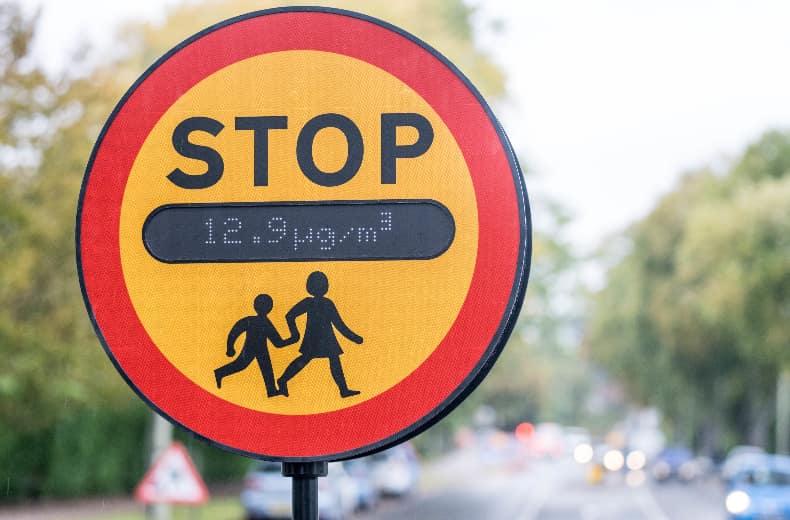 The new and improved lollipop was created as part of Renault's 'Be Mindful, Don't Idle' campaign, which found that 50% of drivers in urban areas admit to idling, compared with 12% of drivers in rural areas.
More than 28% of people admit to leaving their engines running for between six and 10 minutes while stationary.
Motorists face a fine between £20 and £80 for idling offences in England, Scotland and Wales. Still, 60% of drivers surveyed by the French manufacturer are unaware of the legal implications of leaving their engine turned on.
Studies suggest that engine idling contributes the equivalent of 150 party balloons of emissions into the atmosphere every minute.
Mr Shirley added: "The adoption of electric vehicles is a journey, but in the meantime, it's important that we all do our bit and don't leave our engines running unnecessarily."
According to the British Lung Foundation, around 3,000 schools are found in areas across the UK with illegally-high pollution levels. 2
---
1 https://www.who.int/news-room/fact-sheets/detail/ambient-(outdoor)-air-quality-and-health
2 https://www.blf.org.uk/take-action/campaign/clean-air/about