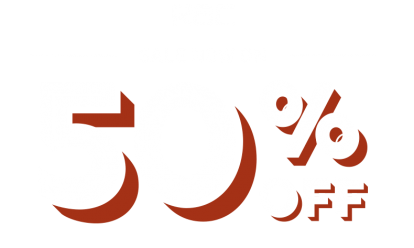 Get covered in our half price Breakdown Cover sale from just £4.75 a month.* Join the UK's best breakdown provider as voted by Auto Express drivers 2021.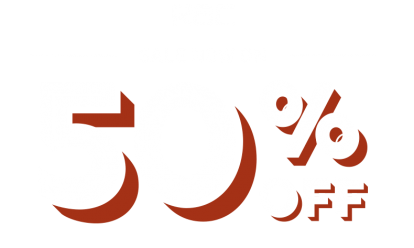 By Jonathan Crouch
Introduction
Back in 2013, with the improved fourth generation version of its large luxury saloon, the LS, Lexus looked to showcase all it could be. Buyers got a choice of either conventional or hybrid petrol V8 power and could opt for either standard or sharpened driving experiences. What didn't change was that luxury, refinement and sheer attention to detail still got top billing. Let's check this model out as a used buy.
Models
4dr saloon (LS 460 V8 / LS 600h 5.0 petrol/electric hybrid [LWB])
History
The Lexus LS. Back in 1989, the launch of the original version of this model redefined what a luxury saloon should be, the engineers behind it tasked to create nothing less than 'the best luxury car in the world'. Few would argue that they succeeded. It seems rather ridiculous now to remember that back then, the European makers who ruled the flagship four-door market sector defined luxury as being as much about wood and leather as it was about ride and refinement. Thanks to this Japanese brand, cars of this kind were finally transformed from boardroom barges to the technological showcases buyers had a right to expect from their inflated price tags.
By 2013, the LS was still a technological showcase, but it wasn't the obvious segment choice that it had been for a brief period in the early Nineties until the European opposition caught up. Lexus' response was the revised fourth generation version we're going to look at here as a used buy, a car featuring over 3,000 detail changes, among them three world-firsts and fifteen Lexus-first features and technical innovations.
Perhaps most significantly for UK buyers, this improved car re-introduced conventional V8 petrol power to the line-up in the form of an LS460 model that the vast majority of potential buyers wanted, especially in its driver-focused F Sport guise. Of course, if you've a chauffeur, your priorities will lie elsewhere, possibly in the back seat of the top LS600h petrol/electric hybrid flagship model. Both variants are a rare sight on British roads. But that all adds to the appeal of what is an unusual but very interesting choice in the used large luxury saloon segment from the 2013-2018 era. This MK4 LS was replaced by an all-new MK5 hybrid-only model in early 2018.
What You Get
It took four generations and over a quarter of a century of development for Lexus to come up with an LS offering what its German rivals boasted all along: its own visual identity. This improved MK4 model further developed the brand's L-Finesse design language with a more muscular bonnet design below which was added Lexus' distinctive spindle-shaped upper and lower front grille layout. Look closer and the detailing is quite beautiful, with an array of no fewer than 12 LEDs used for the turn indicators, with further LEDs used in integral daytime running lights created from a single seamless light tube that leaves a distinctive L-shaped visual signature.
In profile, this improved MK4 LS shares its predecessor's long, elegant cabin proportions, while at the rear, the spindle design seen at the front is reflected in flowing lines that cut across the boot surface from the C-pillars, before flaring out towards the lower half of the body. It's a shape that was one of the slipperiest in the sector in its era (with a 0.26Cd drag factor), yet features incisive strokes from the stylist's pen with paper-thin panel gaps that have become a brand trademark: this, you feel, could only be a Lexus.
An impression further emphasised behind the wheel where the instrument layout has a very comfortable and ergonomically efficient horizontal layout. But your first impressions will simply be of over-riding luxury and beautifully chosen furnishment. The cabins of rival competitors are very nicely done but they don't ultimately feel very different from those of smaller executive models in the next class down. An LS, in contrast, always makes you feel like you're in a very expensive car indeed.
We love the precision-machined aluminium analogue clock with GPS time-correction, positioned to perfectly catch the light. The bright Optitron instrument dials that spring into life as you fire up are positioned either side of a 5.8-inch TFT multi-information screen. And the wonderfully tactile three-spoke leather trimmed electrically adjustable steering wheel raises automatically to aid entry and exit as the beautifully supportive electric leather seat adjusts its position to suit. The wood veneer trim is beautifully done, created from a painstaking layering and cutting process that takes 38 days to complete.
You'll find it on a dashboard divided into upper and lower zones, the higher one dominated by a huge central 12.3-inch LCD multimedia screen, the widest on the market in this period, and the interface through which you control audio, 'phone, vehicle information, climate and navigation functions via the key component you'll find in the dashboard's lower operating zone, the 'Remote Touch Interface'. Why can't they just call it a 'mouse'? That's after all what it is, a little device that feels a tad clunky to use at first but soon becomes second nature as you flick through the various menus.
And in the back? Well in the short wheelbase LS460, there's no more room in the rear than the original version of this fourth generation LS could offer since though the body length of this improved model increased by 30mm, the wheelbase of this car remained exactly the same. Still, with well over 5m of overall vehicle length, this remained a very large car indeed, quite big enough to provide plenty of space for a couple of adults to stretch out, with room for three if you really must. For those fortunate enough to be able to stretch up to the long wheelbase-only LS600h variant of course, there's space in abundance, though only two ottoman-style electrically adjustable seats, with all of the extra 120mm of vehicle length dedicated to making the rear seat experience an exquisite one.
This is aided by an especially nice feature, the 'Climate Concierge'. It uses 13 temperature sensors to decide upon the climate necessary in each zone of the car, then 20 individual air outlets to distribute a hot or cold breeze as necessary. This climate controlled air will incorporate what are called nanoe particles, minute little negatively charged ions wrapped in water molecules that clean the cabin air, deodorise the upholstery and can even moisturise your skin and hair.
And bootspace? Well that was a major problem for the LS when the MK4 model was originally launched in the UK in 2010. In the 2010 to 2013 period, the only LS variant you could buy here was the hybrid 600h. Even with the prodigious long wheelbase length of this derivative, the cargo bay was tiny - just 330-litres - less than you'd get in a VW Golf. It had to be improved and it was in the improved post-2013 LS range where the 600h variant's boot was increased in size to 420-litres. But that'll just apply to a handful of Chief Executive types. It's more pertinent to consider the luggage capacity of the standard short wheelbase LS460 - quite sufficient at 560-litres.
What You Pay
Please contact us for an exact up-to-date valuation.
What to Look For
Lexus has an unparalleled track record for reliability, and the LS generates the lowest percentage of warranty claims. Still, it's worth doing a very thorough check and getting any faulty electrical items fixed under warranty. It's highly unlikely that there will be any (just as well as some of the systems are incredibly complex) but check sunroof and window motors and make sure the leather and paint is in tip top shape. The hybrid drive system is incredibly tough and we've never heard of a failure. The wheels can be prone to kerbing, so factor in any refurb costs if they've been dented or scuffed. Our owners survey revealed very few problems; just a sticking glovebox lid. And a radiator replacement that was needed on an LS 460.
Replacement Parts
(approx prices based on a 2015 LS 460 - ex Vat) Lexus parts aren't that much cheaper than those you'd get from the premium German marques, so don't expect big bargains here. An oil filter is about £13, an air filter is about £21. Radiator is about £238. Wiper blades are in the £4-£18 bracket. An ignition coil is around £70. Front brake pads are around £48 for a set. Rear pads are around £31 for a set. Front brake discs are £130-£180 for a set; rear brake discs are about £114-£122 for a set.
On the Road
Seat yourself comfortably in the leather-lined cabin and from the moment that the power-adjustable steering wheel glides into reach and the cabin lighting finishes its co-ordinated welcome sequence, you know this is going to be a special driving experience. Press the starter button and you're reminded that it'll be a very quiet one too, particularly so of course in the LS600h hybrid, where the big petrol V8 up-front doesn't cut in to assist the hybrid system's electric motor until you've covered a mile or so or you need firm acceleration. But even with the more conventional petrol V8 layout of the LS460 variant, the engine sounds like it's operating in another county.
Which is exactly what you'd expect. The original Lexus LS was the quietest car in the world at launch and the Japanese engineers reckoned that this one continued that tradition. You can still balance a coin on the cam cover when the engine's at idle and when this car was built, there was a guy at the factory who tested each V8 with a stethoscope to make sure it produced the right tone. On top of that, this improved MK4 model got enhanced sound insulation, double-glazed windows and a very effective floor silencer. As a result, the designers claimed the rear seat level of what they called 'conversation clarity' was almost 100% at the British legal limit.
So it's refined. It's also very fast. Drive the rear wheel drive LS460 variant as if you've stolen the thing and courtesy of a 382bhp 4.6-litre 32v V8, sixty two mph flashes by in just under 6 seconds before the silky 8-speed automatic slurs you gently on towards the artificially limited top speed of 155mph. With an electric motor boosting the V8, the LS600h hybrid has even more power to call upon - 439bhp - but the extra weight of its batteries and its standard 4WD system means the sprint time is pegged back a few tenths to 6.1s. Either way, it's just as well the electronically controlled braking system was revised in this improved model for better response and effectiveness, attributes that Lexus was well aware needed to be carried through into the ride and handling balance this car could offer.
The LS has, to be frank, never historically been a very rewarding thing to drive, something that usually hasn't mattered to the core customer base of lazy Americans and retired Europeans. But with this revised MK4 model, Lexus needed to reach out beyond these people, particularly in the British market, hence the introduction in 2013 of a 'Drive Mode Select' driving modes system for this car. Borrowed from the smaller GS saloon, it allows the driver to alter steering, throttle and suspension response through five switchable driving settings - 'Eco', 'Comfort', 'Normal', 'Sport S' and 'Sport S+'. The sporty two come accompanied with a red instrumentation glow and allow you to fully appreciate the efforts of the engineers in sharpening the steering feel and reducing bodyroll through the corners by making the air suspension co-operate more closely with an AVS Adaptive Variable Suspension set-up that gradually increases damping force as speeds rise to give low speed comfort and high speed driveability and stability.
It all makes a difference over what was on offer before, but not enough in a standard LS460 Luxury model to put this car on a par with the driving dynamics of an equivalent BMW 7 Series, Mercedes S-Class, Audi A8 or Jaguar XJ from this era. But then the 'Luxury' variant was aimed at traditional LS customers who cared little about anything except elegant refinement. Conquest buyers - people new to this LS really seeking a credible alternative to the usual European choices in this segment from this era - should really be directed to a rather different version of this car, the LS460 F Sport. If, like us, you find the thought of a 'sporty' Lexus LS something of a contradiction in terms, then the concept behind that particular derivative might take a bit of getting used to and indeed, such a variant would have been impossible to imagine in any previous generation version of this model.
Such were the dynamic improvements made to this car in its improved MK4 form though, that, rather against expectations, it actually manages to carry off the F Sport treatment with some elan. Though there's no more power, the addition of an intake sound generator emphasises the big V8's sonorous rumble in a way you'll especially enjoy through the automatic throttle blipping that on this variant accompanies the paddle shifter downchanges. There's also lowered suspension and a torque-sensing limited slip differential to better help you get the power down in bends through which bodyroll will have been minimised with an Active Stabiliser system. It's all enough to create a rather surprising driving experience.
Overall
The LS is - and has always been - the car its brand is built upon. The day that Lexus can't bring us a credible large luxury saloon to challenge the best of the premium European makers will be a day the company will have taken its eye off the ball with too much of its focus on sports saloons, compact executive hatchbacks and SUVs. A drive in this improved fourth generation LS may well reassure you that that time is unlikely to ever come. While this isn't a class leader from its era, it's still a benchmark in so many ways, primarily when it comes to refinement and the sheer epitomisation of luxury in this segment.
Driving one of these is an experience, but one that few buyers browsing in the large luxury saloon used car segment will ever get to try. They'll dismiss this car for its lack of diesel power or an affordably priced hybrid engine. They'll bemoan the high-ish V8 running costs. Or assume that driving one will be like piloting a waterbed. Which is a pity because for all its faults, this enhanced MK4 model LS is a car that many top executives would really enjoy owning. True, it isn't an obvious choice. But then, that might be precisely why you'll like one so much.