Following its huge success last year, Winter Road Rescue is back!

The three-part series begins this Thursday at 9pm on Channel 5 and once again follows The Highlands Council, gritting contractors and RAC breakdown colleagues as they battle winter weather to keep drivers moving.
Dramatic scenes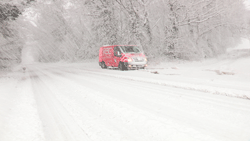 The programme's introduction is dramatic enough, featuring Patrol Louise French saying 'one wrong move could be fatal', as another Patrol changes a wheel on the hard shoulder with cars and lorries thundering by.
The show goes on to see a Highlands Council snowplough endeavour to clear the Bealach Highland Pass and give access to isolated communities, as a digger teeters on the edge of a 200 foot drop.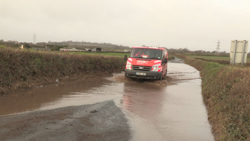 The second rescue shown is also one of ours, with Manchester Patrol Joe Ryan-Howells attending a high-speed accident on the motorway during the recent floods. Joe arrives on scene in just 20 minutes and deals with the situation with humanity and authority. He goes on to receive some fantastic praise from the driver and his family.

Following other stories with recovery contractors and The Highlands Council, it's back to an RAC car breakdown and Patrol Ian Devonshire from Plymouth, who helps a member who's got his Land Rover stuck in mud in his garden, and locked himself out. Ian's great personality shines through as he helps the driver and once again earns some brilliant praise.

The programme fully demonstrates how professional and member-focussed our Patrols are.