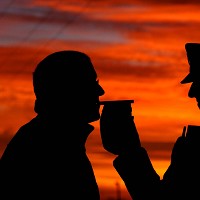 UK drivers have been urged by a road safety charity to not touch a drop of alcohol if they plan to get behind the wheel.
Brake's call comes after the Association of Chief Police Officers said one in 15 drivers breath-tested during its national campaign against drink-driving in June were over the legal limit.
Over 63,688 breath tests; 4,108 either tested positive for alcohol or refused to take the test.
This was a 1.3% increase in comparison with the same period in 2013. Although the rise in breath-testing could account for this, the amount of drink-drivers under 25 showed a 7.5% leap.
Brake deputy chief executive Julie Townsend called for a zero-tolerance drink-drive limit, and slammed current arrangements which could lead to drivers "guessing if they are safe to drive".
She says the law should make it clear that drinking alcohol in any quantity can be dangerous, and calls for suitable deterrents on such "abhorrent" behaviour.
Copyright Press Association 2014