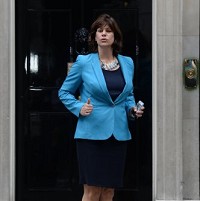 Motorists should not expect zero-death targets across British roads, the Transport Minister has said.
Claire Perry, who was providing evidence to MPs about the driving trends of tomorrow, said that Britain will not be following the 'no-death' goal set in Sweden.
Ms Perry said that not only does Britain already boast good safety standards, but latest driving techniques are being introduced to make roads safer still. She put most domestic road accidents down to the individual errors of motorists.
RAC chief engineer David Bizley said: "While there were 1,713 road deaths in 2013 which represented a 2% decrease compared to the previous year and the lowest figure since national records began in 1926, we have sadly seen slight increases in the number of fatalities in the first two quarters of 2014 - 4% and 3% rises respectively.
"The RAC feels the Government does actually need to return to setting national targets for reductions in road fatalities and serious accidents. For some reason the current government has been reluctant to set targets, but we know historically this has always proved successful in helping to target and prioritise actions to reduce casualties.
"As a society we must ensure all stakeholders work together to sustain casualty reduction and national targets are a great way of galvanising efforts towards a common goal. This way we can take road casualty numbers to the lowest possible figures."
Ms Perry, who was speaking to the MPs' Transport Committee, discussed topics including driverless cars and alternative fuels.
She said that ministers had no specific policy on hi-tech motoring and said any transition towards such schemes would be by persuasion rather than legislation. But the Government would intervene when necessary, she added.
The minister added that although no zero-deaths policy would be introduced, the Government does set a trunk road target.
Copyright Press Association 2014