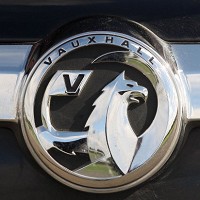 Zafira B drivers are to receive a letter from Vauxhall after it emerged that some of the models are at risk of catching fire.
The car-making giant says 220,000 owners will be contacted from next Thursday (November 12).
The letter will ask Zafira drivers to arrange a free inspection of their car's ventilation and heating system at their local Vauxhall dealer.
Vauxhall's new managing director and chairman, Rory Harvey, outlined the plan in a YouTube broadcast.
This follows reports of more than 130 Vauxhall Zafiras bursting into flames.
Last month the company announced that at-risk Zafiras would be recalled once the cause of the problem could be identified.
A Facebook campaign page launched by three mothers whose Zafiras have caught fire has so far attracted 12,132 members.
Mr Harvey says preliminary investigations suggest that poor repair jobs on the cars' blower motor resistor could be part of the problem. He also says the same may apply to the Zafiras' thermal fuse. This fuse is supposed to safeguard the cars' blower motor network.
A comprehensive investigation has started and Mr Harvey adds that he will not attempt to pinpoint the cause of the fire until it has finished.
Mr Harvey believes that drivers buying a car from the Zafira B range should not have to worry about their vehicle catching alight.
The letters to customers will be staggered so that Vauxhall specialists can cope with the demand.
Mr Harvey adds that the company "fully understands" the gravity of the current situation and the personal concerns customers may have surrounding safety.
He says that Vauxhall will not rest until it is totally confident that the issue has been resolved.
Copyright Press Association 2015