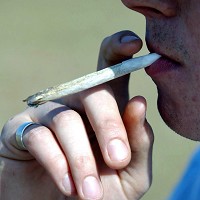 A survey has found that younger drivers are becoming increasingly likely to take drugs and drive or to use their mobile at the wheel.
Some 44% of motorists claim to have felt less safe while driving this year than they ever have before, the RAC found.
It said a lack of money being invested in safety campaigns is a possible reason, and called for the campaigns to be reintroduced "as soon as possible".
Some 1,002 drivers were asked, and the survey found there has been an increase from 5% to 9% in the number of 17 to 24-year-olds who drug-drive, this year alone.
Drug-drivers are likely to cause crashes if they get behind the wheel, and if the number of drug-drivers are on the rise,car insurance claims are likely to increase at the same rate.
In the last 12 months, 12% of 17 to 24-year-olds had hit the road after taking drugs, or sat in the passenger seat of a car when the person driving had taken drugs.
As well as this, there was a 50% rise seen over the last 12 months in the amount of 25 to 44-year-olds logging on to the internet on their smartphones to check email and social networking sites.
Only 22% feel safe on the road, and 44% feel less safe than they ever have.
According to the survey, 61% of drivers said the roads are not manned by enough police officers.
Copyright Press Association 2012