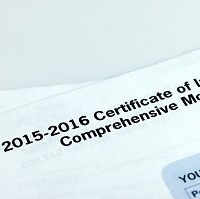 More than half of young motorists do not budget enough for car insurance in the first year of driving, RAC research shows.
The average cost of insurance for under-25s is £810 a year, but 56% of young drivers expected their first premium to be under £750.
Those aged 18-20 pay the most at £972 a year, which is substantially higher than the UK average of £367.
The survey, which was carried out to mark the launch of RAC Black Box Car Insurance , shows 62% of young motorists see insurance as the greatest barrier to owning and running a car.
RAC Black Box Insurance, which uses a telematics device to track speed, braking and acceleration to calculate how safe drivers are, is different to some telematics policies as there is no curfew or mileage limit.
RAC Insurance director Mark Godfrey says: "The cost of car insurance for young and new drivers is unquestionably high due to the high cost of claims, and unfortunately we expect it to increase over the next few years which will make it even harder for young drivers to get motoring.
"But it doesn't have to be that way with a 'black box' policy which allows new drivers to prove how safe they are. The beauty of telematics is that it is fairer for young drivers as, rather than simply rating them in line with every other young driver, they can be judged on their own driving ability and potentially earn cheaper insurance premiums and renewals as a result.
"We also know that better drivers are less likely to have an accident so RAC Black Box Car Insurance encourages safer driving and aims to reward good drivers with savings when they take a policy and lower premiums at renewal."
The research also shows that only 17% of young drivers budget £750-£999 for annual insurance, while 15% set aside £1,000-£1,500, 9% budget £1,500-£2,000 and just 5% think their insurance will cost them more than £2,000.
Half of those surveyed had help from their parents to arrange insurance in the first year of driving. A total of 43% paid their premium in full, while 44% opted for monthly instalments.
Mr Godfrey says: "We are confident RAC Black Box Car Insurance is going to be well received as 64% of the young drivers we surveyed think that having a telematics box fitted will make them drive more safely and 44% claim to be interested in taking out a 'black box' insurance policy.
"What's more, two-thirds of young drivers (67%) whose parents are involved in the car insurance decision said they felt their parents would prefer them to have a telematics policy."
Copyright Press Association 2015