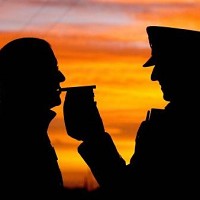 Young motorists are almost twice as likely to drink-drive as others, new figures suggest.
The RAC says these latest statistics prove that under-25s are still not listening to advice about just how dangerous drink-driving is.
Association of Chief Police Officers (ACPO) figures from the last Christmas anti-drink-driving initiative show the rate of positive, under-25s breath tests is nearly double that of their elders.
RAC spokesman Simon Williams said: "It appears the message around the dangers of drinking and driving still isn't getting through to all age groups, despite a lot of media interest in the topic and further high profile awareness raising campaigns around Christmas time.
"The RAC's own statistics from the 2014 Report on Motoring indicate that younger drivers are almost four times more likely than someone aged 45 to 64 to have travelled in a car with a driver they know or suspect to be over the legal limit.
"More needs to be done to encourage drivers of all age groups, but especially younger motorists, to think seriously about the consequences of drinking and driving."
If convicted, young drivers face a fine, a ban, licence penalty points and likely increased car insurance premiums, if and when they return to the wheel. The ACPO figures show that failure rates among young drivers are rising.
The Institute of Advanced Motorists' Kath Pavitt says the 17-to-24 age range is also involved in the highest rate of drink-fuelled road accidents.
Ms Pavitt, who is a director of driver education at the institute's motorist rehabilitation academy, says over-the-limit drivers account for an eighth of all road fatalities in the UK.
She blames much of the drink-driving problem on third-hand "myths" that circulate among younger road users. These include the ability to be able to consume enough water and food to bring them back below the legal limit after a heavy drinking session.
Copyright Press Association 2015