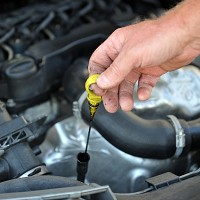 A new survey suggests that older drivers are more likely to have their car serviced than younger drivers.
The survey of 2,000 motorists by the Society of Motor Manufacturers and Traders (SMMT) revealed one in ten young drivers between the ages of 18 and 24 never service their car, with the number dropping to just one in 50 of drivers over the age of 55.
It was also found that the majority of younger drivers (57%) do not know that they can help to increase their vehicle's efficiency by getting software upgrades from the manufacturer .
SMMT chief executive Paul Everitt commented: "A significant number of drivers are putting themselves at greater risk of an accident, breakdown or costly repair by not taking their cars to a dealership for servicing.
"A properly maintained car is not only more fuel-efficient, but will be safer and more reliable. Putting off service and repair work is a false economy.
"To stay safe and keep costs down, motorists should stick to servicing schedules and have repairs carried out promptly at a manufacturer main dealer."
Copyright Press Association 2013