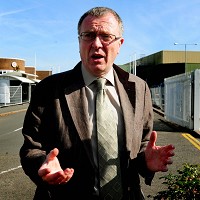 The Labour Party and car safety campaigners have criticised the Government after ministers delayed the publication of a Green Paper on young driver safety until next year.
The paper, which was expected to be published at various times this year, has now been pushed back to 2014 Road Safety Minister Robert Goodwill announced.
David Davies, executive director of the Parliamentary Advisory Committee for Transport Safety, said the decision looks like "a clear case of putting politics before the safety of young people, giving the general election priority over saving lives".
Labour MP Richard Burden added that the Government was "kicking a decision into the long grass"
David Bizley, RAC technical director, said: "It is unfortunate that there has been a further delay to the Green Paper which was originally scheduled for publication this summer.
"We want to see concerted action from Government, insurers and other stakeholder groups to address a problem that is a top priority for improving safety on our roads."
Copyright Press Association 2013