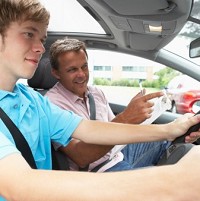 The Government has launched proposals that could help bring down the cost of car insurance for young drivers.
At a summit for the motor insurance industry, hosted by the Department for Transport, the Government confirmed its plan to launch a Green Paper on improving safety and reducing risks for young drivers.
Various options will be outlined in the Green Paper published later in the spring, with reduced risks potentially meaning young drivers will be able to benefit from cheaper car insurance .
One proposal is the implementation of a minimum period of time before a learner is allowed to sit their test.
Another plan up for discussion is the introduction of motorway lessons for learner drivers, perhaps in poor light or weather conditions to help develop their driving skills before their test.
The Green Paper will also propose increasing the existing probationary period from two to three years during which a newly qualified driver's licence can be revoked if they receive six penalty points.
Copyright © Press Association 2013