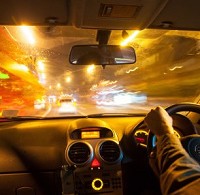 Younger drivers' motor insurance premiums are plummeting - with older motorists seemingly footing the bill, a new study suggests.
The under-25s' least expensive motor cover has dipped by 20.6% over the past two years, Consumer Intelligence claims.
The market research firm says over-50s' car insurance premiums have climbed by 13% in that same timeframe.
Ian Hughes, chief executive of Consumer Intelligence, claims that older motorists are partially footing the bill for younger drivers' premium cuts. He is urging the over-50s to make sure that their insurance companies are giving them the best value for their money.
Even so, young motorists still fork out anything approaching six times the premium price that over-50s have to pay.
Last month the average young motorist had to pay £1,680 for the cheapest premium. This compares to a typical £258 for over-50s and £696 across all age groups.
There are steps that younger motorists can take to bring their premiums down, Consumer Intelligence advises.
It says that telematics can be utilised to give them the cheapest options. The "black box" tech records how safely a motorist is driving.
Telematics providers now offer nearly half of the UK's most competitive quotes (46%) in the under-25 sector. This compares with nearly a third (32.5%) two years previously.
Other tips include shopping around, haggling, choosing higher excess, putting a further, older motorist on a policy and considering multi-car deals if youngsters live at home with their parents.
Setting the excess fee of at least £500 will reduce costs, even though it means that motorists will have to pay more if they claim. Excess is the sum drivers pay on their claim before an insurance company pays out.
Copyright Press Association 2015