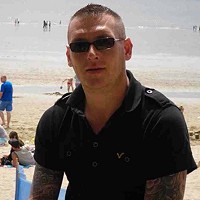 A motorcyclist has been rescued from a South Yorkshire ditch almost three days after going missing.
Anthony Margrave, from Goole, East Yorkshire, was reported missing by his girlfriend, Katie Bridgeford, after he failed to turn up for work last Wednesday.
Police found the 40-year-old two days later in an open ditch near Thorne, South Yorkshire, before he was rushed to Doncaster Royal Infirmary suffering from broken ribs and hypothermia.
His sister, Sharon Margrave, said it had been a "week of hell" for family and friends of the concrete operative and that her brother was not yet "out of the woods".
"I thought he was dead, I really thought that was it," said Ms Margrave. "There was no other way out of it. I really thought they were looking for a body."
"I can't describe the feeling," she added. "It's just a miracle that he survived for so long.
"I'm so proud of him and the way he's fighting now. He's not giving up at all. He's been so lucky."
Copyright Press Association 2012