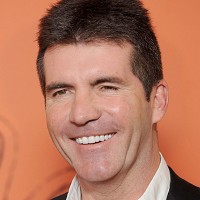 Young fans gathering outside the X Factor house have caused the road to be blocked off amid "safety fears", according to the local council.
Barnet Council has placed roadblocks at either end of the road next to the nine contestants house in north London to protect people from through traffic.
Fans have lined the street outside the house hoping to catch a glimpse of their ITV1 favourites.
The council confirmed in a statement that the road closure was being put in place over "safety fears".
It said the council would close the road to through traffic before reviewing the situation next week.
The statement said: "The decision has been taken to protect children and teenagers who have been amassing in the road outside the property."
The council said the road is regularly used as a "cut-through" by motorists.
The statement continued: Roadblocks will be put in at either end of the street, with arrangements being made to allow residents, and their visitors, to get to and from their homes.
"The closures will stay in place until Tuesday 3 November when the situation will be reviewed."
Copyright © Press Association 2009