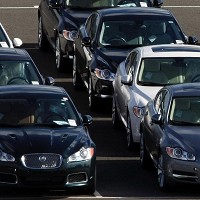 Employees spend five weeks a year travelling to and from work, according to research by the TUC.
The average commuting time for workers was found to be just under 53 minutes a day, with longer times for women but shorter times for men.
Compared with 2006, travel to and from work times for men have contracted slightly to 58 minutes, while those for women have risen by 30 seconds to more than 47 minutes.
"Recent trends suggest there is a link between long commute times and longer hours in the office, with the growing number of men in part-time work having shorter journeys to work," said TUC general secretary Brendan Barber.
"This trend is concerning if it means part-time workers and those needing to balance work with caring responsibilities are being excluded from certain types of jobs."
He added workers can save both time and money by reducing peak-time commutes as transport costs continue to surpass pay rises.
Workers in Wales have the lowest average daily commute at 41.4 minutes, while their London counterparts have the longest at 75 minutes.
Copyright Press Association 2012