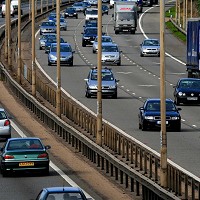 New rules introduced by the European Union that could see car insurance costs increase for women drivers have been criticised by a London MEP.
Marina Yannakoudakis, said plans to raisecar insurance costs were "gender equality for gender equality's sake".
As the new gender-neutral rules come into force, Ms Yannakoudakis said that the EU was penalising both men and women and disguising it under the umbrella term of 'fairness'.
The new rules follow a European Court verdict on sex discrimination in a number of areas, but most notably in car insurance and pension premiums.
As well as higher car insurance costs for some women, some men will also face lower pension annuities as a result of the equality rules. Traditionally, women were considered safer drivers and paid lower car insurance premiums than men.
According to Ms Yannakoudakis, women drivers face increases of up to 40% in the car insurance costs. Female drivers under the age of 30 will most likely to be hit the hardest by the new rules.
Ms Yannakoudakis said: "It flies in the face both of common sense and the overwhelming evidence that women drivers represent a lower risk to insurers.
"Women drivers who have not already changed their policies should shop around to ensure that they get the best deal."
Copyright Press Association 2012