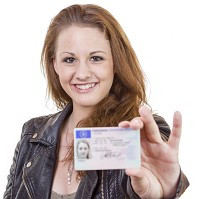 It is predicted that in two years time there will be more female driving licence holders than men in the UK.
There are already more women with licences in the US and a new report suggests it won't be long before the trend makes it over the Atlantic.
Business consultancy firm Frost and Sullivan says women of all ages are driving up the percentages across the world.
While the number of men applying for a driving licence has fallen worldwide in the last few years, the number of women doing so has risen by a healthy 2.5%.
Driving data seems to suggest women are making more use of their vehicles than men and also covering more miles.
The company says more women are driving because of improvements to equality and pay in many countries of the world, including major powers China and Russia.
Sarwant Singh, a senior partner at Frost and Sullivan claims women are more practical than men when buying vehicles, often choosing smaller city cars.
He said women like the freedom of owning a car but generally want them to be well designed, safe and sustainable.
Mr Singh says the increase in female drivers will see manufacturers alter the way they make and market their cars to make them smaller and more customisable.
Copyright Press Association 2014