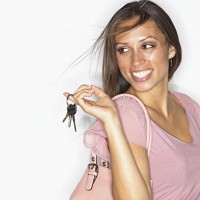 A newly released poll by HPI, the car history checking firm, shows that women are less likely to be disappointed after buying a used car.
Some 35% of women think their used car was a mistake, compared to 40% of men, showing that women tend to make more prudent decisions.
The survey also showed that over 50% of women ask for the advice of a mate or relative who has more knowledge about cars.
Men were less comfortable in asking for an opinion, with around 30% taking a friend or family member along to buy a used car.
More senior used car buyers tend to be more careful buyers, the poll found - with eight in ten older motorists happy with their used car purchase.
"The survey suggests that men are more difficult to please, when it comes to used car buying and that they won't take advice. This could be why men are more likely to think they've been had, but it also leaves them vulnerable to fraudsters," says Nicola Johnson, consumer services manager for HPI.
She added that by readily asking for advice, women are more likely to be happy with their car.
Copyright Press Association 2013