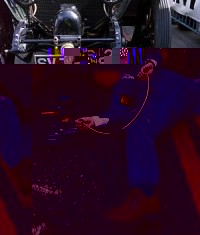 British women consider mechanics as the men with the "manliest" job, a survey has found.
UK motor product company Nulon commissioned research that asked over 1,600 people to rate around 40 different professions in terms of "manliness".
About one-third of the women who participated in the study put mechanics at the top of the list, followed by firemen who received 26% of the votes.
William Findlay, UK CEO of Nulon-uk.com, said: "I've got a lot of friends who work as mechanics that will no doubt revel in these findings.
"I think that if more people knew exactly what it was that oil rig workers did though, they would have stormed to the top of the list."
About 61% of respondents said that they would be more attracted to a man with a "manlier" job.
Calling the results surprising, Mr Findlay added: "We commissioned the study initially so we could look at women's feelings towards the motor industry, but then saw from the results that there is still a definite stigma attached to certain male-dominated jobs."
Some of the other jobs that made it to the top 10 were soldiers, butchers, firemen, oil rig workers and plumbers.
Copyright © Press Association 2009