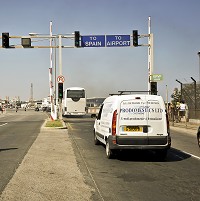 Many female drivers heading abroad this summer could be missing out because they are too fearful of driving overseas.
While coach trips can be arranged to see some of the well-known tourist landmarks, hiring a car obviously allows visitors to delve deeper and take in other spectacular locations off the beaten track.
However, new r esearch has found that almost three-quarters of women (73%) have never driven abroad, while almost half (47%) have decided that getting behind the wheel of a car when overseas is something they never want to try.
Travel experts have urged all drivers to try and overcome their fears in order to make the most of their holiday, suggesting it can be far easier to drive abroad than they may imagine.
Men it seems do not have the same fears by large, but their eagerness to try anything while abroad does appear to cause different problems, as the research found they are more likely to damage a hire car or break the driving rules of the country they are visiting.
Copyright Press Association 2014