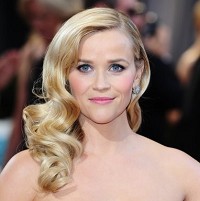 Hollywood actress Reese Witherspoon has been arrested for disorderly conduct after police stopped her husband on suspicion of driving under the influence of alcohol.
The 37-year-old was being driven by her husband, James Toth, when their car was pulled over for failing to stay in its lane in Atlanta, Georgial.
According to Georgia State Police, the Legally Blonde star ignored numerous orders to remain inside the vehicle while a state trooper checked Mr Toth's sobriety.
The officer said Ms Witherspoon was handcuffed and arrested after she refused to return to her car before allegedly asking: "Do you know who I am?"
Talent agent Toth, 41, was charged with driving under the influence.
The Oscar-winning actress said she is "deeply embarrassed" about the way she addressed police in Atlanta and apologised for her "disrespectful" behaviour.
She added that she was concerned for her husband and "clearly had one drink too many".
Copyright Press Association 2013