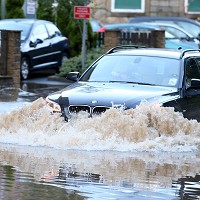 MPs are calling for action to better prepare the UK's road and transport networks for severe winter conditions in the future.
The House of Commons Transport Committee said the bad weather during the Christmas period proved flooding and gales can cause just as much disruption to transport as heavy snow.
Motorists had to call on thebreakdown services and make car insurance claims during the recent wet and windy conditions.
The committee confirmed the country's ability to withstand severe winter conditions is improving but it expressed fears about the effect several mild winters could have on the resilience of its transport network. Providing travellers with the latest changes to services as quickly as possible is crucial, the MPs claim.
They decided that more effort is needed to keep paths free from ice and snow and the public should be made aware that they can legally clear deposits from outside their properties.
According to the committee members, the transport sector also needs to form closer relationships with weather forecasters to help their decision-making during severe weather conditions, and the Highways Agency should take advantage of the latest technologies to provide more real-time information on the weather and disruptions to services.
Copyright Press Association 2014