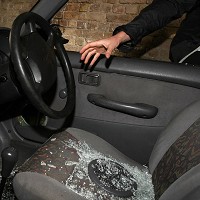 Vehicles are most at risk of being stolen in November, January and February, according to research.
However, research by Tracker has revealed a 20% increase in recoveries of stolen vehicles during the winter months compared to the height of summer.
The study by the stolen vehicle recovery systems provider compared monthly recovery figures between October 2006 and September 2009.
Managing Director Bill Raynal said: "Our figures show these extra hours of darkness allow more time for thieves to break into vehicles unseen.
"Thieves also appear to take a break at Christmas, just like the rest of us with a 39% decrease between Christmas Eve to New Years Day, compared to the week running up to Christmas."
"We urge car owners not to make it easy for thieves, by taking all the right security precautions. It only takes a few minutes to take these extra steps, but could save considerable heartache, not to mention expense, if their car is stolen."
Copyright © Press Association 2009