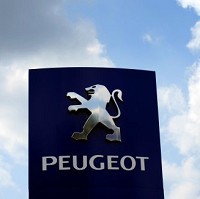 Mick Linford has won another fuel-conservation title after coming first place in this year's MPG Marathon - with a little bit of help from the RAC.
Linford entered the competition with good pedigree, having already won the prestigious eco-driving trophy three times between 2009 and 2011.
He showed his prowess as a former rally driver and motor-sport manager by recording 104.5mpg in his Peugeot. Partnered with Jemma Champion, Linford was also assisted by RAC Business .
RAC kept Linford, Champion and fellow competitors going, overseeing fuelling and refuelling and using specialist equipment to ensure fuel levels remained consistent.
John Kerswill, the motoring journalist, and Ian McKean came second in their Mazda 2 1.5-litre 105ps Sport Nav diesel, recording 103.42mpg. John Kendall and Paul Nieuwenhuis crossed the finish line with 103.28mpg in their Citroen C4 Cactus Feel Blue HDi 100.
Competitors travelled around 380 miles through rural Oxfordshire, Hampshire and Wiltshire. While they planned their own individual routes, they also had to take in various pre-arranged fixed points.
In addition to challenging competitors to achieve the best overall MPG, the marathon saw them attempt to beat car manufacturers' approved fuel consumption figures.
BBC reporter Paul Clifton won out in this category. The transport correspondent for southern England joined forces with ex-policeman Shaun Cronin in a Honda CR-V 1.6 i-DTEC SE (2WD).
They achieved 84.34mpg, which bettered the Japanese car maker's official figures by nearly a third (31.37%).
RAC Patrol Ambassador Ben Wilson's Mercedes-Benz Vito also managed to beat the manufacturer's predicted MPG figure with an average MPG of 47.57.
And the performance of two young 17-year-old competitors at the event was also notable. Rory Carmichael and Eloise Peabody-Rolf notched up 93.81mpg just weeks after throwing away their L-plates.
It was the first time they had attempted such a fuel-conservation challenge and they did so in their Honda Civic 1.6 i-DTEC SE. TRACKER tracking apparatus was once more installed in all the competing cars so that event officials knew precisely how far each vehicle had travelled and where it was.
Copyright Press Association 2015