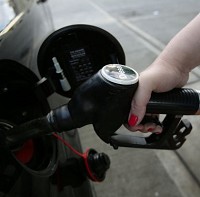 Key players in the motoring industry are calling on policy-makers to accept the part diesel-powered transport can play in lowering harmful emissions.
The Society of Motor Manufacturers and Traders (SMMT) will outline the continued case for the fuel at a London conference on Wednesday, February 11.
The society says governments must not "demonise" diesel and that businesses buying a car for their fleet should look upon diesel commercial vehicles as beneficial to air quality - sentiments echoed by the RAC.
It adds that governments at national and local level must do more to support clean diesel vehicles. This includes shutting the loophole which enables some bus firms to retain older, far more polluting machines among their fleets, it said.
RAC spokesman Simon Williams said: "Since 2001 the UK's tax system has encouraged drivers to run more fuel efficient cars that emit lower levels of carbon dioxide - CO2 figures have been commonplace on new car advertisements for a long time now. Today's diesel engines are highly effective at filtering dangerous particulates, but that wasn't always the case.
"While we need to keep a very close eye on air quality, we shouldn't be penalising owners of older diesels who believed at the time of purchase they were buying a genuinely cleaner vehicle."
The SMMT will argue that UK vehicle-makers have invested 10-figure sums in green technology to hit new European Euro-6 emission standards. These include using filters which catch 99% of dangerous soot particulates as well as treatments which markedly lower nitrogen oxide (NOx) emissions.
Mike Hawes, chief executive of the SMMT, said that new, state-of-the-art diesel-powered commercial vehicles are proving 95% more eco-friendly than their predecessors.
He urges governments to stop the "demonisation" of diesel and work in tandem with operators and industry to see the general roll-out of cleaner diesel technology across the country.
Copyright Press Association 2015