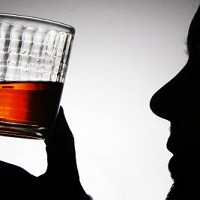 Whisky could soon be a legal part of the driving process - but the only thing over the limit will be motorists' engines.
A Scottish university scientist has invented the world's first commercial feasible biofuel made from the spirit's by-products.
Napier University's Martin Tangney hopes that drivers will one day put the "green" fuel into their tanks instead of conventional petrol. The so-called "biobutanol" should also work for airplanes.
Professor Tangney, director of the biofuel research unit, has established Celtic Renewables, a business which converts whisky by-products.
Distilleries have to expensively dispose of 90% of the raw materials used in the whisky-making process. The whisky itself only represents one-tenth of the substances involved. The process is apparently a century old.
Prof. Tangney said the technique, known as ABE fermentation, was used in explosives production during the First World War. He hopes it could prolong the viability of oil fields in the UK.
Scottish Enterprise's Rhona Alison called the story "marvellous" with a 'massive" growth potential.
She said the next challenge for Celtic Renewables is to upsize its operations to start growing their product in home and foreign markets.
Copyright Press Association 2015