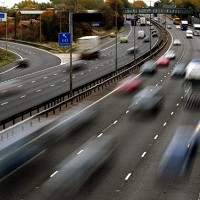 Motorists are saving money because of the ongoing campaign against bogus whiplash claims, new figures suggest.
Drivers enjoyed average savings of around £15 - or a 4% drop to £360.75 - on their annual comprehensive car insurance bill last year, the Association of British Insurers (ABI) found.
Insurers who have passed on their own savings made from a clampdown on dishonest whiplash actions have helped contribute to this.
James Dalton, an ABI director, says the figures prove the car insurance sector's commitment to passing on savings following the launch of the British civil justice network's reforms.
Last year saw a rise in low-value claims beginning to filter through into the pricing of car insurance premiums, said Mr Dalton.
The industry expects the trend to continue with April's launch of MedCo.
This will see a single access point for solicitors seeking whiplash-related medical cases which it is hoped will deter fraudulent claims.
The last quarter of 2014, however, saw a 1% rise to £372 on the cost of a typical car insurance premium compared to the same three months during the year before.
Copyright Press Association 2015