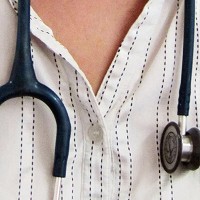 The cost of medical reports examining people who say they have whiplash injuries has been reduced in a bid to stamp out bogus claims and "compensation culture".
Justice Secretary Chris Grayling said an initial whiplash report will only cost £180 from October, taking into account the time taken for assessments and compiling a written report.
At the moment, health professionals can charge up to £700 for these assessments. With half a million people making whiplash claims each year, some insurers have calculated that this could put up car insurance premiums by £90 per year.
Under the new proposals reshaping the law with regard to "no win, no fee" solicitors' deals, lawyers can no longer double their fees at the expense of defendants or insurers in the event of a win.
Referral fees, paid between lawyers, insurers and claims firms have also been stopped.
This comes in tandem with moves in Parliament to hit compensation culture through the Criminal Justice and Courts Bill by banning law firms from offering enticements to potential clients, as well as throwing out cases where parts of the claim have been proven to be bogus.
The initiative also seeks to stop people who have had an accident from exploiting the system by making demonstrably false claims or artificially inflating the extent of their injuries.
Copyright Press Association 2014