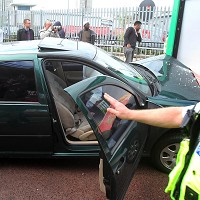 The cost of car insurance in the UK has been driven up by an overwhelming 20% due to motorists making claims for whiplash injuries.
The Association for British Insurers (ABI) has urged for an immediate halt on the number of drivers making claims, which cost UK insurers more than £2 billion last year, increasing the average annual car insurance premium to £530.
Experts have advised motorists to ensure they are getting the best cover for their money by researching comprehensivecar insurance .
ABI has said individuals should not be eligible for whiplash compensation unless objective evidence can prove they have been injured.
The trade association has also called for a capping of the cash paid out to whiplash victims and for a panel of independent doctors to assess whiplash claims, rather than the claimants' GPs.
"If whiplash was an Olympic sport, the UK would be gold medallists," said James Dalton, ABI's head of motor and liability.
"The fact that whiplash is virtually impossible to disprove means that for too many it has become the fraud of choice, often aided and abetted by ambulance-chasing lawyers and claims management firms," he added.
Copyright © Press Association 2012