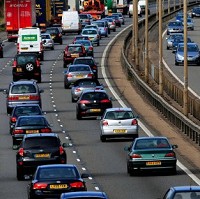 The number of insurance claims for whiplash is on the rise again, according to new figures.
Statistics from financial body the Institute and Faculty of Actuaries (IFoA) showed that in England and Wales last year there was 5% increase in the proportion of accidents involving third-party injury (TPI) claims.
Of all the TPI claims made in 2012, some 90% were 'small claims' of less than £20,000, according to the authors of the IFoA report.
With the average claim figure standing at £9,512, experts think that the majority of claims will be for whiplash-like injuries.
The increase in the amount of whiplash claims has been blamed for increasing insurance premiums.
Many of the claims were for accidents in 2010 or 2011 and had been backdated - a practice known as 'claim farming'.
David Brown, one of the authors of the IFoA report: "The data we have collected for the last four years clearly shows a decrease in the number of accidents and you would expect that to correspond with a decrease in the number of TPI claims.
"Instead we have seen an increase in injury claims.
This could mean that people are driving less safely.
However police data shows that the number of motor accidents involving casualties has decreased.
The other conclusion that you can draw is that claims farming is on the increase."
The statistic were based on analysis of third-party motor claims, looking at data from around 95% of the UK motor insurance industry.
Copyright Press Association 2013