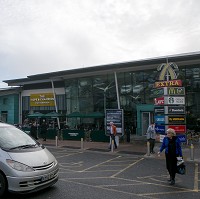 The country's favourite motorway service station is Tebay Services on the M6.
Based in the Lake District, the stop-off is pencilled into many routes for people getting up and down the country.
A far cry from the fast food joints so frequently found in many modern service stations, the family-run business has a farm shop and restaurant which sells home-grown and locally-sourced produce.
In new research carried out by consumer group Which?, the food in its restaurant got the top score of 90%.
Which? asked its members to rank the 26 most visited service stations and give a rating out of five to those that they had stopped off at recently.
Tebay was the only station to get a five out of five rating and got the best score for the quality of its food and the cleanliness of its toilets.
Tebay was streets ahead of second-placed service station, Wetherby on the A1(M), which achieved a score of 69%.
The top five was completed by Cobham M25 (67%), Peterborough, A1(M) (61%) and Hopwood Park, M42 near Birmingham (59%).
Copyright Press Association 2014