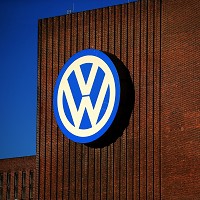 Audi's A4 has been named the car of the year at a prestigious awards ceremony that saw the Volkswagen Group take home a raft of prizes.
The German company won nine of the 19 categories at the What Car? Car of the Year Awards, despite the fallout from the diesel emissions and carbon emissions scandals.
Panellists voted for the Volkswagen Passat Estate as the best electric car, while VW Group models the Skoda Octavia and the Porsche Boxster took the titles of best family car and best sports car respectively.
The testing process assessed real-world fuel efficiency, performance on different types of road and ownership costs like purchase price and tax implications.
What Car? says none of the award winners were affected by the scandals as they are powered by the latest generation of engines, all of which have been "recertified" in recent months.
VW Group fitted illegal software to the engines of 11 million diesel vehicles around the world - including 1.2 million in the UK - in a bid to cheat tests for nitrogen oxides.
It also admitted that the stated CO2 levels for 36,000 vehicles may have been set too low, meaning fuel consumption figures were wrong.
Jim Holder, editorial director of What Car?, says VW Group still builds cars that rank among the very best on the road. But he claims the company faces a huge journey to rebuild public confidence and believes some motorists will look to runner-up cars for their next motor.
Copyright Press Association 2016. Motoring News articles do not reflect the RAC's views unless clearly stated.