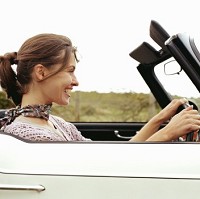 New guidelines on cutting yourcar insurance costs have been issued by a leading trade association following a new European ruling which prevents insurers discriminating on gender grounds.
In the first instance, consumers can save money by opting for a less powerful model, according to information on the Association of British Insurers' (ABI) website.
Another sure way to drive premiums down is to drive less, while using your vehicle in a business capacity is likely to ramp up costs.
Drivers should also take steps to ensure their vehicle is secure, with many insurers offering premium discounts if an approved alarm or immobiliser is fitted or the car is parked in a garage overnight, the ABI said.
While it might seem like common sense to simply go for the cheapest option, motorists should look for the policy best suited to them and ensure they read through the terms of the cover.
Others ways to reduce the costs of your premium including paying for it in one go, rather than instalments, and paying a higher voluntary excess - the first part of any claim that you pay yourself, the ABI revealed.
Younger drivers might also consider taking the advanced Pass Plus course, with some insurers offering cheaper cover to those who have completing the course.
Copyright Press Association 2012