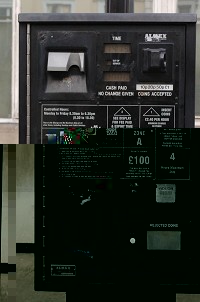 A London council is to get the first wave-and-pay parking machines, based on a similar technology to that used on the successful Oyster card.
Westminster City Council will trial the machines, whereby motorists swipe their credit or debit cards against a wave-and-pay magnetic reader.
The machine, designed by parking systems manufacturer Parkeon, will end the need for people to carry loose change or enter chip-and-pin details to pay for parking.
The three-month trial in Westminster will start in the new year, with Southampton City Council also planning to bring in the system in spring 2010.
Councillor Danny Chalkley, of Westminster Council's city management section, said: "We believe Westminster's role in pioneering wave-and-pay technology could play a vital role in modernising the way motorists pay to park across the UK.
"We think this new way of parking has the potential to be the model for the future of parking because it is so very easy and convenient to use."
Copyright © Press Association 2009