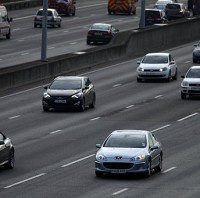 Motorists may be set to benefit from a new ban on agreements between car insurance providers and price comparison websites, some of which have been accused of stifling competition.
It is thought the landmark move by the Competition and Markets Authority (CMA) will result in greater choice for drivers, eventually leading to overall reductions in the insurance premiums we all have to pay.
The competition watchdog says the measures are aimed at ending agreements that stop certain insurance firms from selling their online products at cheaper prices elsewhere.
As part of its clampdown on the motor insurance sector the CMA also wants firms to tell drivers how much it will cost to take out protection on their no-claims bonus and what the benefits are likely to be.
And it is calling on the Financial Conduct Authority to have a look at how consumers are being told about add-on products, such as no-claims bonus protection, when they take out motor insurance policies.
The watchdog says it is also looking at the feasibility of capping the cost of courtesy cars which are provided after accidents.
Copyright Press Association 2014