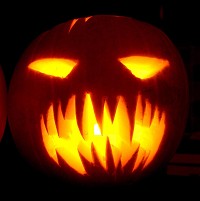 Halloween may be a time for ghosts and all things scary - but vehicle history specialist HPI is warning prospective buyers that they should be aware of used cars going bump in the night.
The company warns that one in three used cars it checks has something wrong with it, hidden by sellers.
One trick - certainly not a treat - that some criminals use is "cloning" - the vehicular equivalent of identity theft - to hide the details of a stolen car.
Clocking, where the mileage of a car is turned back in order to inflate the price, is another measure used to cast an evil spell over buyers.
Phil Peace, operations director for HPI, said: "Buying a used car doesn't have to turn into a horror story if buyers take the right precautions."
He added that some consumers could be at risk of paying over the odds for a car that could have been written off or stolen, or still subject to outstanding finance.
Copyright Press Association 2013