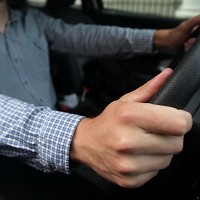 A new drive on road safety could see drivers in Ireland facing penalty points for nearly 50 different offences.
Transport minister Leo Varadkar said that anyone convicted for not wearing a seatbelt or having an unrestrained child in their car will be hit with four penalty points and 90 euro (£70) fine.
He said: "Shocking as it may sound, there are still motorists who permit children under three to travel without being properly restrained. Failing to wear a seatbelt or allowing a passenger to travel unrestrained is a breach of the law and you risk a fine and penalty points on your licence which will remain in place for three years."
With the penalty points system seeing seven new rules applied, the number of chargeable offences has gone up to 48.
Mr Varadkar said gardai still report a large number of drivers not wearing a seatbelt, or allowing passengers to travel without one. It is a stark reminder of how even the basics, such as having the proper car insurance or making sure passengers are secure, can be neglected on the roads.
As many as 23% of drivers killed - and 29% of passengers who lost their lives - on the roads in the first six months of this year were not wearing their seatbelts, according to the Road Safety Authority.
Copyright Press Association 2012