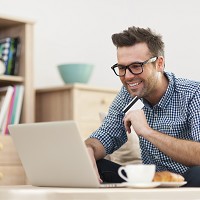 Fraud costs online car buyers a collective £17.8 million a year, according to investigators.
Around half of all buyers who fall victim of scams lose their cash by paying for a car online and then losing contact with the person claiming to be selling it, the National Fraud Intelligence Bureau (NFIB) reveals.
The fraudsters use all sorts of tricks to get their hands on people's money, so the HPI Trade Services team advise anybody contemplating buying a car, especially from someone on the internet, to be aware of the problem.
Buying vehicles online can be swift and straightforward but if they aren't careful people could end up without the car, or their cash.
The advice for buyers is to shop around and learn more about the market before choosing the car they want. Always question any deals if they seem too good to be true.
Buyers should always ensure they use approved dealers , making sure sellers have a respectable online history. Always test drive a vehicle, and in a safe location - checking they have matching vehicle identification number (VIN) and Vehicle Registration Marks (VRM).
They should also only use financially secure websites and make transactions on credit cards, which provide extra protection against fraud, the HPI adds.
Copyright Press Association 2014