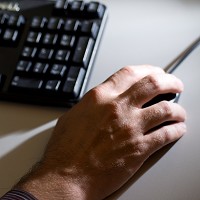 A group of MPs have called on ministers to increase efforts to tackle websites which dupe motorists into paying for free Government services.
The cross-party Transport Select Committee said more must be done to raise awareness of the "copycat" websites.
It noted that Transport for London (TfL) is already looking into plans to refuse payments from these sites or other unauthorised sources.
TfL has also been working with the Driver and Vehicle Licensing Agency (DVLA) to alert those drivers who have used an unofficial site to access a Government service.
RAC spokesman Simon Williams said: "It is wrong that these sites can so easily trick law-abiding motorists trying to do the right thing into parting with money for certain services that are either not charged for by the genuine operators or are simply defrauding consumers by impersonating real websites."
The call comes after the committee published a report into Government-run organisations such as the DVLA, the Vehicle Certification Agency, and the Driver and Vehicle Standards Agency.
MPs were told that several organisations are trying to tackle the issue, with the Government Digital Service tracking the activity of these sites and sharing their data with Google.
Extra funding worth £120,000 has also been made available to the National Trading Standards Board in a bid to "clamp down on misleading websites".
The committee added that the recent chaos when the paperless car tax scheme came into force highlighted the challenges of providing Government services via the internet.
A spokeswoman for the Government said ministers take the problem "very seriously", with the Cabinet Office leading efforts to tackle it.
Copyright Press Association 2014