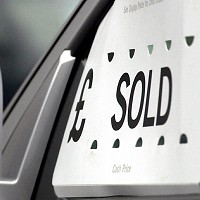 Selling a car with an incomplete service record could leave you more out of pocket than you'd think, according to a new study.
The research from Kwik-Fit shows that skipping services could end up costing owners as much as £1,464 when they come to sell up, and also cut the amount of potential buyers by up to a half.
The value of a car can be reduced by nearly a fifth, the study shows - so, with the average used car going for £7,706, a fully stamped service book could be worth as much as £1,464 to each used car seller - and £10 billion per year to the used car market.
The study suggests that 45% of all potential buyers see the complete book as a deal-breaker, and they would not buy a car without it.
Kwik-Fit communications director Roger Griggs says that skipping services to save on cash at the time could prove very expensive in the long run.
The study also shows that around 12 million drivers place the same value on a service history from an independent garage as they would from a large franchised dealership.
Wiser heads would seem to prevail when it comes to full service histories, with 57% of older buyers insisting they would only buy a used car which has one, compared to just a third of buyers aged 18-24.
Londoners would expect the biggest discount for incomplete service records (£1,172), compared to those in the South West who would expect the smallest (£1,156).
Copyright Press Association 2014