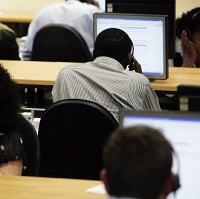 A record £1.3 billion worth of fraudulent insurance claims were exposed last year, insurers have announced.
That annual total, almost a fifth (18%) higher than in 2012, amounts to an average of £3.5 million worth of fraudulent claims every day.
The figures from the Association of British Insurers (ABI) also showed there were typically more than 2,000 bogus or exaggerated insurance claims detected each week, as there was a total of 118,500 throughout the year.
While the number of detected frauds fell slightly from the previous year, the average fraud across all insurance products increased in value to £10,813.
Car insurance scams were the most common ones to come to light, with 59,900 dishonest claims worth £811 million detected in 2013.
The ABI said there was a "significant" rise in the number of phone calls from members of the public reporting suspected fraud and this suggests there is a growing awareness that it is not a victimless crime.
RAC Insurance spokesman Simon Williams said: "The cost of car insurance fraud including 'crash for cash' scams goes into the hundreds of millions and inevitably causes the overall price of insurance premiums to rise to take account of the losses underwriters have to endure.
"Crash for cash is highly manipulative and can be extremely traumatic for the innocent parties who get embroiled in claims against them, which are usually for whiplash and personal injury - not for damage to the car as you might think.
"Sadly, crash for cash has become a fairly common scam that motorists need to be aware of. It usually involves multiple passengers in a car that would brake suddenly and cause the car behind to collide. This then provides all passengers in the front vehicle to claim for whiplash."
Copyright Press Association 2014