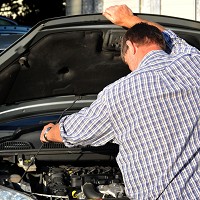 Many drivers risk expensive, sometimes irreparable damage to their cars because they do not know basic facts about antifreeze and coolant, a new poll has revealed.
Nearly two in three motorists (65%) say they have no idea how to pick the right antifreeze, while more than four in five (83%) admit they don't really understand the roles antifreeze and coolant play in their vehicle.
The products are now more tailored to specific models than they used to be, and those who use the wrong antifreeze risk corrosion to their car as well as engine failure and overheating.
They might also see their vehicle's warranty invalidated.
Mike Bewsey, spokesman for Cosan Lubricants which commissioned the survey, said many people wrongly believe that they can simply replace antifreeze and coolant with a product of the same colour.
He pointed out that doing so could lead to expensive damage and a trip to the garage.
Copyright Press Association 2014