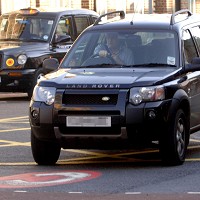 A road safety expert has warned about the challenges of driving around London as thousands of visitors descend on the capital over the summer holidays.
IAM chief examiner Peter Rodger said that congestion can pose problems in many city centres around the UK, with London frequently affected by heavy traffic at various times of the day.
He urged motorists to be wary about unpredictable behaviour by other drivers frustrated by jams and slow-moving traffic.
Drivers should also look out for the thousands of cyclists trying to negotiate their way around the capital, Mr Rodger said, with those in cars urged to give plenty of room to people on two wheels.
He highlighted the danger of pedestrians not looking properly before attempting to cross the street, and also urged motorists to have contingency plans for when problems arise.
As well as basic precautions like the correctbreakdown cover for if your car develops a problem, Mr Rodger said drivers should have plans to take a different route to their destination in the event of a road closure or diversion.
He said that drivers in London must also make sure they are aware of which areas require you to pay a congestion charge.
Copyright Press Association 2013