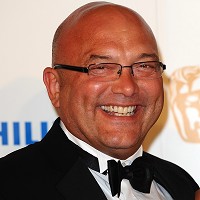 Gregg Wallace, the presenter of the popular television programme MasterChef, has been given six penalty points after being caught driving at 82mph in a 50mph zone.
The 48-year-old TV star was captured speeding by a safety camera near Maidstone. He was also fined £1,330 and ordered to pay £85 in costs for the incident, which occurred on in April.
Mr Wallace was not in attendance at Maidstone Magistrates' Court when the verdict was reached. Motorists are sometimes offered the opportunity to attend speed awareness classes but in this particular case, his speed was deemed to be excessive.
The camera was installed on the road as part of an initiative called the Kent and Medway Safety Camera Partnership. The communications officer for the partnership, Katherine Barrett, said that safety cameras are usually fitted in locations where people have been seriously injured or killed.
She added: "We do not want to catch people speeding. We would like them to drive within the speed limits and reduce the number of crashes and casualties."
Copyright © Press Association 2012