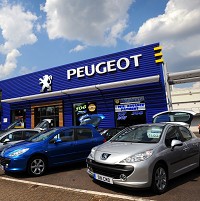 The increase in new car sales in Wales puts the region in the lead in the UK, new data from the Society of Motor Manufacturers and Traders (SMMT) reveal.
Sales of new cars in Wales revved up 12.3% in the first quarter of 2013 over the same three months in 2012. Sales figures in England and Scotland have also pulled ahead, though the same is not true in Northern Ireland.
New car sales increased 10.5% in Scotland and 7.3% in England in the first quarter of 2013 compared with the first quarter of 2012. In contrast, new car sales in Northern Ireland remained almost static, inching up only 0.2%.
Abreakdown of SMMT sales figures underline that the lion's share of UK car sales occur in England, which saw a total of 333,571 cars sold in March. For the same month, Scotland registered a total of 38,089 car sales, Wales recorded 15,766 and Northern Ireland a total of 6,425.
Among the car manufacturers that recorded notable sales increases in the past few months are Ford, Isuzu, Jaguar Land Rover, Kia, Mercedes, Mitsubishi, Nissan, Peugeot, Skoda and Toyota.
Copyright Press Association 2013