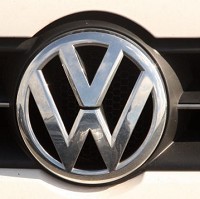 Volkswagen is opening order books on its inaugural Polo BlueMotion petrol version this week.
It means that motorists buying a car from the German giant can have the latest eco-friendly petrol range on the road in March, from £14,370.
The stable's most environmentally-friendly petrol engine discharges 94g/km CO2 and offers 68.9 mpg with its combined cycle.
Powered by 1.0-litre TSI petrol units, Polo BlueMotions deliver torque of up to 118 Nm (or 160lbs ft) created from 1,500-3,500rpm.
They also boast maximum speeds of 119mph (0-62mph over 10.5 seconds).
The new eco-friendly petrol Polo is modelled on the popular S trim.
Style is a watchword with this vehicle, which enjoys the benefits of distinctively-shaped rear and front bumpers, back end roof spoiler, side skirts, radiator grille, and door handles which are body coloured.
It also comes with individualistic BlueMotion badging, static cornering capability, front foglights and integrated indicators.
Copyright Press Association 2014