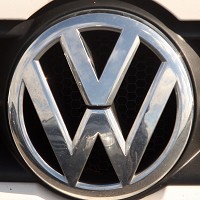 Volkswagen admits it under-estimated demand in the first half of this year after revealing it is experiencing 'serious shortages' of some models in the UK.
Such shortages have occurred due to fluctuations in demand across some major European markets, with the Eurozone problems particularly hitting sales in Italy and Spain.
However, demand in the UK is higher than anticipated and the German car manufacturer is struggling to meet it.
The company put this down to the difficulty associated with immediately increasing right-hand-drive production as this requires certain components, such as dashboards and steering racks, which are specific to RHD models.
As a result, dealers are currently quoting a two-month delivery time to Britons wanting to purchase the Up model, unless they have one in stock. It is also the same story for the Golf and the Passat, although extra supply of the latter is now in production. Those wanting to buy a Golf GT will have to wait even longer.
VW is planning to ramp up production of right-hand-drive models from the start of September in order to remedy the situation.
Copyright Press Association 2012