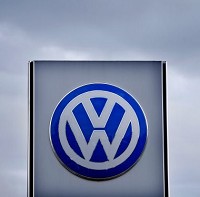 The RAC has urged authorities not to make a "knee-jerk" reaction in the wake of the Volkswagen clean air test-rigging scandal.
Health campaigners have called for the British car industry to be investigated after the German company's cheating methods were exposed in US cars.
But the RAC says there are too many imponderables for an investigation to be launched immediately before every fact is available.
David Bizley, chief engineer of the RAC, says the authorities neither know if an answer is available, nor how great the problem is.
RAC chief engineer David Bizley said: "UK motorists will be following developments regarding VW and emissions testing of its vehicles in the US very closely.
"More information will no doubt come to light in the coming days and weeks, but we currently do not know the extent of the problem, whether there is a solution, or what attitude the authorities will take to vehicles that clearly do not comply with emissions regulations.
"VW owners will naturally be worried at this news, but VW will no doubt be giving absolute priority to finding the best possible solution as quickly as possible.
"Drivers of diesel vehicles, who are already under pressure in some areas where local air quality exceeds EU limits, will be feeling increasingly frustrated despite having been incentivised by the Government's Vehicle Excise Duty structure to choose diesel vehicles.
"We therefore urge the authorities not to react to this news in haste, but rather to wait until they have all the facts to hand.
"Other manufacturers will surely now come under increasing pressure to demonstrate the transparency of their own emissions testing practices."
The Lung Foundation's Penny Woods claims that the majority of new vehicles fail to meet EU standards over testing in the "real world".
Dr. Woods calls the VW scandal "astounding" but fears it may only be the tip of the iceberg.
The charity official is calling for mandatory, independent real-world tests so that people buying a car can have all the facts about health risks and pollution at their fingertips.
Copyright Press Association 2015